Presentation
Three Notaries for a dynamic and reactive Notarial Office specialized in international clientele, fluent in English and Italian. The Office is located in the center of CHAMONIX MONT BLANC.
Me Eric BARBIERI, Me Marie-Caroline GOURRET,Me Marine GALAND and all the team of the OFFICE NOTARIAL BARBIERI are at your disposal to advise you and assist you in your projects throughout your life.
The key areas in which a Notaire intervenes in France : :
Family law:
Family law is the traditional area of notarial activity: Our office can advise and assist during every stage of your life: marriage contracts, changes in matrimonial régime, adoption, posthumous mandate, power of attorney (mandate for future protection), PACS, inheritance as well as all types of donations – spousal gifts, wills, estate.
Your Notary is an important partner for your family.
Real estate law:
This is a key area of our business. Buying and selling, property development, subdivision, easement, joint ownership (copropriété), leasing and generally everything related to real estate. We are here to share our expertise and council while providing legal security for all your transactions.
Your notary ensures your legal security and guarantees the effectiveness of the acts that you sign.
Business Law:
This is a vast field of work including the formation of civil or commercial companies, the transfer of shares, sale of business assets, fonds de commerce (key money) sales, capital leases, sale leaseback, commercial leases.

By having a global vision and keen understanding of the company's assets, your Notaire proposes the most suitable solutions to your current legal and tax situation, while optimizing your company's position for the long and medium term.
Wealth Management:
This is an area of ​​intervention complementary to the above areas.
Your notary can advise on the transmission of your wealth, wealth management structures put in place to ensure your future and that of your family, help you write beneficiary clauses for life insurance contracts.
Your Notaire is a leader in the legal world of France. His legal, fiscal, and estate knowledge will allow him to help you create an accurate wealth assessment.
Tax law:
This is an area not to be overlooked. Your Notaire will guide you to legally optimize your personal or business taxes.
He will help you achieve your goals and projects while staying up to date on all recent legislative developments.
Your Notaire should be your preferred business partner: He will give you the best advice and propose solutions tailored to your present and future needs.
Your Notaire will be an impartial judge in all matters and will use all professional resources available including: expert accountants, land surveyors, lawyers, real estate agents, co-ownership trustees, legal experts and more.
HISTORY and COMPOSITION OF THE NOTARIAL OFFICE
The notary office of Mr. BARBIERI was created according to the order of the Minister of the Seals dated August 23, 2006.
The office, under the direction of the notary, currently has seven employees.
NOTARY
Eric BARBIERI (Notary Graduate - Graduate Diploma of Notary University Aix-Marseille in 1995).
Names and qualities of employees:
• Miss Marine GALAND: Assistant Notary
• Miss Judith BACKO: Assistant Notary
• Mrs. Marie-Caroline GOURRET: Assistant Notary
• Mrs. Myriam VINCENT: Clerk of Notary
• Mrs. Marie-Claire NOEL: Clerk of Notary
• Mrs. Corinne SHIPLEY: Bilingual Assistant (French-English) Telephone reception
• Mrs. Natacha GOUXETTE: accountant - formalist
Networks and certifications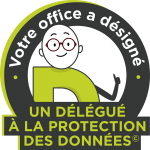 Office that has appointed a Data Protection Officer
Office that has appointed a Data Protection Officer
Downloads
QUESTIONS ET REPONSES EN MATIERE IMMOBILIERE
OUVERTURE DOSSIER DE SUCCESSION
documents pour achat ou vente de vos biens immobiliers
doumentation for sale and purchase
Liste des pièces nécessaires à la mise en place de votre dossier pour une acquisition ou une vente.
documentation for sale and purchase
This is a list of the documentation we need in order to start your file.
CIVIL STATUS QUESTIONNAIRE
Civil status questionnaire
civil statuts questionnaire
VENTE DE FONDS DE COMMERCE